This article is a stub. You can help Lucille Ball Wiki by expanding it.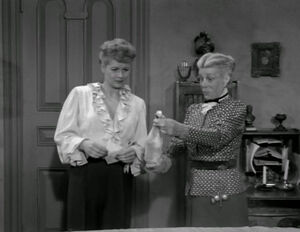 Lucy's neighbor, Miss Lewis, has her eye on Mr. Ritter, the grocer. Lucy tries her hand at playing Cupid, but Mr. Ritter thinks that her dropped hints mean that she is attracted to him!
To be added.
To be added.
Memorable Quotes
Edit
To be added.
Ad blocker interference detected!
Wikia is a free-to-use site that makes money from advertising. We have a modified experience for viewers using ad blockers

Wikia is not accessible if you've made further modifications. Remove the custom ad blocker rule(s) and the page will load as expected.